Global Agenda Seminar Series
GAS (Global Agenda Seminar) series, a study opportunity to cultivate global business skills, was launched in 2010 by Dr. Yoko Ishikura (Professor Emeritus, Hitotsubashi University) and Academyhills.
The founders wish for all the participants to have the chance to think globally, to participate in English, and to create strategic proposals.


Dr. Yoko Ishikura

The instructor of the course is Dr. Yoko Ishikura (Professor Emeritus, Hitotsubashi University), who currently serves as an independent consultant in the area of global strategy, competitiveness and global talent.
She is a member of the World Economic Forum's Expert Network and also a non-executive director of Nissin Foods Holdings and Shiseido Company, Limited.
Previously, Dr. Ishikura was a manager at McKinsey & Company Inc., a professor at the School of International Politics, Economics and Business at Aoyama Gakuin University (Japan), a professor at the Graduate School of International Corporate Strategy at Hitotsubashi University (Japan) and a professor at the Graduate School of Media Design at Keio University (Japan)
The Official Website of Dr.Yoko Ishikura
About the Sessions
Dr. Ishikura mentors the participants of GAS on how to think about and discuss global agendas. The participants are required to present their own ideas and also provide feedback to the other participants during each session. Also, they will be involved in discussions, debates and other group work during the series. Through this seminar series, participants aim to become global business leaders.


Who should participate?
Anyone motivated to participate in world-wide markets, to improve their communication skills, discuss the world of business in English, to build up a network of ambitious peers, and maximize their value by learning how to market themselves effectively.


Global Agenda Seminar 2019 Intensive Program
Dates: Jun. 1, Jun. 29, Jul. 27, Sep. 7, Sep. 29
Time: 15:00-18:00
Participants: 25
Language: English
Fee: 120,000 yen (excl. tax)
Applications being accepted through May 9.
■Application■
To apply for the GAS, send an e-mail to
school@academyhills.com
by May 9 containing the following information.
Name, Company, Date of Birth, the reasons for applying for this program and your most impressive diversity experience and how it has influenced your thoughts and actions.
Concept
Working Across Differences
As the concept shows, GAS 2019 will focus on diversity and inclusion. Participants will get high quality input from the guest speaker and Dr. Ishikura, and then put what they have learned into action to have a deeper understanding.

This year's program will feature Mr. Shunsuke Karasawa, VP of People & Culture, Mercari, Inc., as a guest speaker at one of the sessions.

Mercari, which has gained wide attention as a startup unicorn, is now capturing attention as a company accelerating the process of organizational diversification.
Mercari is now comprised of about 30 nationalities while 90% of the new graduates hired in October 2018 were foreign nationals.

Mr. Karasawa, who spearheads an effort to diversify the organization at Mercari, will discuss what diversity truly means at the company and the challenges they are up against.

This program provides the opportunity for individual participants to think from a global perspective, hold discussions in English, and make presentations and proposals in English. They practice these over and over again during the session and it is through this process that participants begin to acquire the skills necessary for global leadership.


Guest Speaker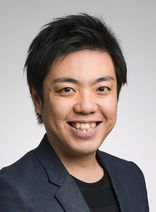 Shunsuke Karasawa
●
Shunsuke Karasawa(VP of People & Culture, Mercari, Inc.)
After graduating, Mr. Karasawa joined McDonald's Japan, where he worked consecutively as director of marketing and director of the CEO Office. He was a major driving force who changed the organization from within and led it to a crucial V-shaped recovery. After joining Mercari in September 2017, he was appointed as VP of People & Culture in April 2018 to promote the further growth and globalization of both the organization as a whole and the individuals within. Mr. Karasawa holds an MBA from the Globis University Graduate School of Management.
Session Schedule
●Session 1. Diversity in the World and Japan Today
Jun. 1 (Sat) 15:00-18:00
●Session 2. Diversity and Inclusion at Mercari, Inc.
Guest: Mr. Shunsuke Karasawa
Jun. 29 (Sat) 15:00-18:00
●Session 3. Discussion: The Essence of Diversity
Jul. 27 (Sat) 15:00-18:00
●Session 4. Debate: Training to Discuss from Opposing Viewpoints
Sep. 7 (Sat) 15:00-18:00
●Session 5. Planning a New Project (Group Work)
Sep. 29 (Sun) 15:00-18:00
注目の記事
11月21日 (火) 更新

2022-2023年の六本木アートカレッジ <未来を拡張するゲームチェンジャー>」では、新しい価値を生み出す5名のゲストを招き、トークイベン....




11月21日 (火) 更新

目利きの読み手でもある生物学者の福岡伸一が、六本木ヒルズライブラリーのために、特別に選んだ"これだけは読んでおきたい本"" いま読むべき本"....




11月21日 (火) 更新

今回は「もっとも書物らしい書物—西洋中世写本の魅力に触れる書籍案内」と題し、手書きから印刷、そしてデジタルへと変遷してきた「書物」の歴史を辿....



現在募集中のイベント
開催日 : 12月13日 (水) 19:30~21:00

いま世界の現場で何が起きているのかを、海外在住の日本人ジャーナリスト、起業家、活動家の視点を通して解説し、そこから何が見えるのかを参加者の皆....




開催日 : 12月06日 (水) 18:30~20:00

本の背景にあるストーリーから仕事のエッセンスを学ぶ「編集者の視点」シリーズ。第5回ゲストは、日本の翻訳出版界のマーケットシェア60%を占める....




開催日 : 12月08日 (金) 18:30~20:00 読書体験会 第3回 / 09月13日 (水) 18:00~19:30 トークイベント  ※終了いたしました / 10月18日 (水) 18:30~20:00 読書体験会 第1回 ※終了いたしました / 11月13日 (月) 18:30~20:00 読書体験会 第2回 ※終了いたしました

スマホ時代の課題を哲学の視点を使って考えていく本書『スマホ時代の哲学〜失われた孤独をめぐる冒険〜』。著者の哲学者・谷川嘉浩さんと、人材・組織....