Mission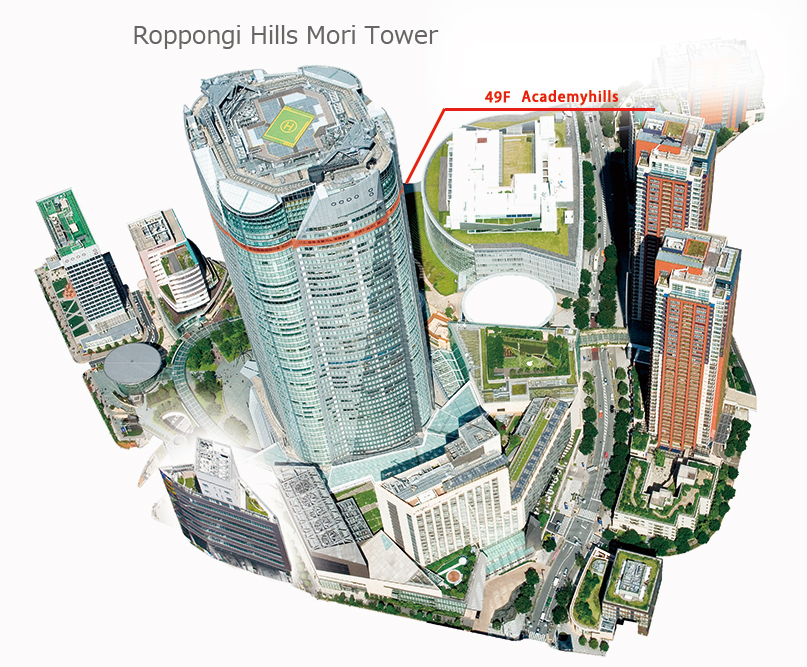 Mori Building Co., Ltd. is an urban developer which pursues three missions in creating cities: "Safety and Security", "Environment and Greenery", and "Culture and Art".
Regarding "Culture and Art", we believe that a cultural element is important to increase the well-being of humanity, to promote communication and to foster vision for the future.
Based on the concept of "Cultural Heart of the City", Roppongi Hills which opened in 2003 was developed to become a city that attracts people from around the world.
Symbolizing the town's role as the heart of culture, the upper floors of the main tower are devoted to a cultural complex run by Mori Building, including a museum, an observation deck, a private membership club, and an educational institution in which Academyhills comes into play.
"Art and Culture" is the food for the mind and the heart of human beings, and it serves as a magnet to attract people to a city. Creativity is the driving force of a knowledge and the information industry that leads the Japanese economy. Inspiration, diverse encounters, exchanges, interaction and collaboration …in order to boost creativity, we need an environment allowing people to have easy access to leading artists' work while providing a place promoting diverse encounters, exchanges, interaction and collaboration.
Thus serving as the symbol of Roppongi Hills' cultural aspect, Academyhills continues to provide business professionals with a place for intellectual activities and further expands its activities to other locations such as Toranomon Hills and ARK Hills.